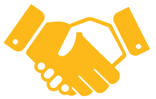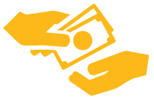 The Basics
Litigation funding, also known as litigation finance, can mean many things. In general, it describes the provision of capital by a third-party "litigation funder" to a plaintiff in a litigation. In return, the litigation funder receives a portion of what the plaintiff recovers.
At Parabellum, the litigation funding we provide has the following basic characteristics:
1. Commercial. We only provide funding for disputes between businesses. We do not provide "consumer litigation funding" for non-commercial claims, such as mass torts.
2. Non-Recourse. We are an investor, not a lender. We are only compensated if our client's case is successful.
3. Passive. We do not exercise any control over the litigation we fund.
4. Substantial. We typically only fund cases with credible damages claims in excess of $10 million.
5. Aligned. We structure transactions where interests are aligned between the plaintiff, the attorneys, and Parabellum. This almost always involves the sharing of risk - and upside - between Parabellum and the attorneys.
Common Benefits
While every situation is unique, our clients commonly seek litigation funding for the following reasons:
1. Lack of Resources. Litigation and arbitration can be prohibitively expensive – particularly in high-stakes litigation against deep-pocketed defendants. Businesses that lack the financial wherewithal to pay legal fees often turn to us as a necessary means to enforce their legal rights.
2. Allocation of Resources. Some businesses have the financial resources to pay for litigation, but would rather use those resources for other purposes, such as investing in business growth.
3. Relationships. Many businesses are not experienced in affirmative litigation, and do not know where to turn for aggressive legal representation. Parabellum has deep relationships with elite, specialized attorneys with track records of success.
4. De-Risking/Hedging. In addition to being expensive, litigation is risky. Businesses approach us for funding in situations where they want to file suit, but do not want to risk sinking costs in legal fees for a case that is ultimately unsuccessful.
5. Time. Even the strongest lawsuits can take years to resolve. And after a plaintiff prevails, it still needs to collect on its judgment. In certain circumstances, Parabellum provides monetization so that our clients can realize the value of their claims without having to wait until the conclusion of the litigation.
6. Accounting Treatment. Businesses seek funding from Parabellum to improve their financials. Although a legal claim is an asset, it is not recognized as one for accounting purposes. However, out-of-pocket legal fees are treated as expenses, which negatively affects a company's books. By obtaining litigation funding, legal fees are not recorded on a company's books, improving its profit and loss statement. And if the litigation is successful, an in-house legal department can be a profit center, rather than a cost center.
Timing Considerations
Parabellum provides litigation funding at all stages of litigation – from pre-litigation through trial, appeal, and collection. However, the earlier we become involved, the more options exist. Read about the relationship between timing and optionality here.
More Information
This article is limited to a basic overview of litigation funding. A more thorough discussion is available in our chapter in the Third-Party Litigation Funding Law Review. Contact us learn more about the options available for your case.